ARM your business in these tough economic times.
♦ Are you looking for ways to better understand your business?
♦ Have you increased your maintenance budget only to have a growing number of failures?

♦ Do you need a clear way to evaluate equipment condition?

♦ Would you like a better way to track and analyze maintenance activities? 
  We have your solution!
ARMS - Advanced Reliability Management System
A consultant that pays for itself!

Save at least 10% of your budget by correctly prioritizing maintenance tasks and resources.

Minimize critical equipment failures and maximize profits.

Minimize cost of ownership based on actual and planned expenses and business impact.

Maximize value of your assets for investors.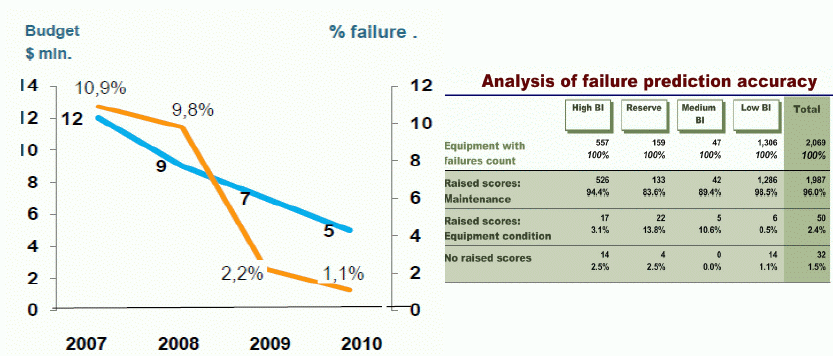 ♦ Understanding of the PM programs and scope based on equipment criticality allows for improved business stability.
♦ Encourages implementation of proactive versus reactive practices.
♦ Awareness of criticality and instant control develops understanding of the business by every person.
♦ Visual representation of maintenance and processes increases understanding and productivity.
♦ Correct prioritization of maintenance reduces overtime.
♦ Correct prioritization of the budget provides the most reliable PM and outage planning.
♦ Instantly seeing what has broken and what has been maintained allows management to make adjustments much more easily.
♦ Track maintenance, performance and generate progress reports.